Top 5 Wednesday is a weekly blog/vlog post created by Lainey over at GingerReadsLainey on youtube. There is a new topic every week, and you talk about your Top 5 books based off the topic. You can find the topics over at the Goodreads group if you want to join in, or you can check out other posts and participants at the Complete List of Wednesday-ers.
This weeks topic is your Top 5 Disappointing Eye Candy.
Jackaby by William Ritter
These Things Hidden by Heather Gudenkauf
Angelfall by Susan Ee
The Fade Out Vol. 1 by Ed Brubaker and Sean Philips
This Book Is Gay by James Dawson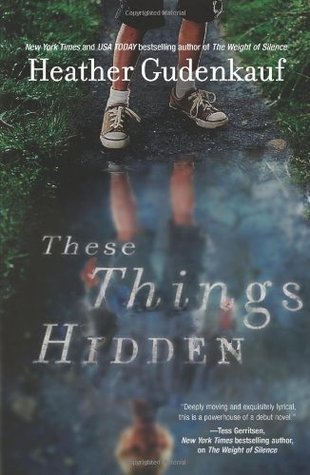 ---
Jackaby and These Things Hidden I read last year, and while I thought both were decent, I didn't really like either of them. Jackaby as a character I didn't like, and while Abigail didn't stand out herself as a person, I didn't not like her. I did like one line in particular though, on page 105;
"She has saved this town and its peoples from countless monsters countless times. That the battles are usually in her head does not lessen the bravery of it. The hardest battles always are."
These Things Hidden was worth reading, for the most part, I guess. The writing was good, and so were the characters. But it was supposed to be a mystery and expect for one thing, it just wasn't very mysterious or suspenseful. It was a relatively quick read, but I just didn't like it.
Unpopular opinion, I think, but I didn't like Angelfall. I didn't even finish it. It took me nearly a month to read a hundred pages, and I just was not feeling it at all. I don't know why, because it's a cool story, and the characters seemed pretty bad ass. But, just, ehh.
Then The Fade Out is actually a comic collection/graphic novel. It's about 120 pages, five issues. I read one and a half, and I didn't want to finish the first one. The art was pretty cool, but I couldn't follow the story at all. I just didn't get it. I wish I had, because it seemed good, before I started it but eh.
Then I couldn't think of a fifth beautiful book that disappointed me. I do like This Book Is Gay. I think it's an amazing resource for those who are just starting to learn about LGBT. But for me, a lot of the information is basic, and I already knew it. Also it's very centered on gay men. There's not a whole lot about woman, or trans people. And the words asexual and aromantic are barely mentioned, let alone the rest of the broader spectrum of gender or sexuality. I think it was me expecting more from it, than it actually lacking anything. Because I still do recommend it as a really good LGBT resource.