So the BookTube-a-Thon starts on July 18, and goes on for a week, ending on the 24th. There are seven challenges, video and photo challenges on YouTube and Instagram, and reading sprints on Twitter. So this is a pretty awesome readathon, and you can participate over any social media site, even though it is based on YouTube.
Challenges
Read a book with yellow on the cover
Read a book only after sunset
Read a book you discovered through BookTube
Read a book by one of your favorite authors
Read a book that is older than you
Read and watch a book to movie adaptation
Read seven books
---
So, Watchmen by Alan Moore and Dave Gibbons is my book with yellow on the cover. I honestly don't fully know what this is actually about, but it's kind of a classic, isn't it? I'm excited. I have this giant omnibus deluxe edition with about 450 pages. It is freaking monstrous, but I'm hoping since it is a graphic novel and all pictures that it won't take as long to read. There is the Watchmen movie, so I might try to find that somewhere for free, though I know it's not onDemand.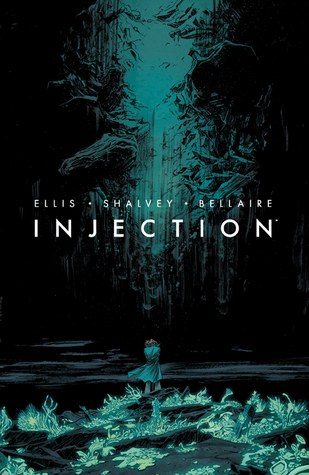 I think reading a book only after sundown is such a fun challenge. Now you don't necessarily pick anything special for this one, but I did. I picked Injection Vol. 1 by Warren Ellis, Declan Shalvey, and Jordie Bellaire. It's about five highly eccentric scientists who, with the intention of making the 21st Century better, did A Crazy Thing. And it got out. Known as the Injection, it made the world weird and ugly really quickly. And I'm excited, and I think this will be a cool one to read at night.
T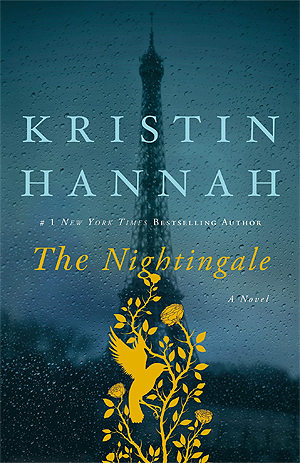 he Nightingale is a book I bought because of BookTube, specifically, Regan from PeruseProject. She talked about this book, and it sounded so amazing. It is actually pretty funny, because it kept getting recommended to me on Amazon and Goodreads, and while it sounded pretty good, I just didn't really want it. I can't remember which video she talked about this book in, but she made me want it. It's pretty big, but I think it's shorter than All The Light We Cannot See, which I read in a bit over a day. I'm hoping that it'll be amazing, and I just devour it.
Then for a book by a favorite author, I chose David Levithan's Are We There Yet?. I have read three books by him, and three others co-authored by him. And I have loved them all. I think his writing is absolutely fantastic. I just recently got this one, and I like that this one is about two brothers who aren't particularly close going on a trip together. I don't feel like I've read very many books that have siblings. Also this book has some yellow on the cover, so depending on weather or not I get through Watchmen, if I read this one, which is pretty short, I can still get that challenge done.
I think reading a book that is older than you is a great challenge, because it's really easy to just read new books. So this chance to read an older book is really cool. I picked The Sword of Shannara by Terry Brooks, which was published in 1977. It's the first of the original trilogy, and nearly twice as old as I am. The second of the trilogy is what the show, Shannara Chronicles is based on. I've watched a few episodes, and the mentions of past events that I don't know is just getting to me. So I decided to stop and read at least the first two before watching the show again. And there's yellow on this one too. Also figuring out the Shannara books is highly confusing.
I pulled Palo Alto by James Franco off my shelves for read and watch a book to movie adaption. It's available on Amazon Prime, so I can actually watch it. I was going to read something else this challenge, but the movie wasn't available onDemand. Of course I just checked if it was on Prime, and it is, but whatever. Palo Alto is shorter anyways. I've heard some really mixed things about the book, but mostly better things about the movie. But I'm not really a fan of James Franco, so I don't know how I'll like this one.
And finally for the seventh challenge, which is just read seven books, I just picked The Argonauts by Maggie Nelson. It was the book for Our Shared Shelf, Emma Watson's book club back in May, I believe, and I just never got to it. I still really want to read it, and it's pretty short. I love that it's about gender and gender fluidity, sexuality and queer families. It just sounds so amazing, and I'm really hoping I read it this month, even if I don't get to it during the readathon.
---
So that is my BookTube-a-Thon TBR. Half of them are huge, and the others are pretty short. I doubt that I'll finish all of them, so I'm just going to say my goal is to read three of them. I don't know or care which three, but I want to finish three for the readathon.