It's not even necessary for me to say how much I suck at not buying books. I'm pretty freaking excited about all of these. But I am so broke now. A few of these were pre-orders, some were impulse buys. But they're all mine now, so… Yeah. Here they are!
---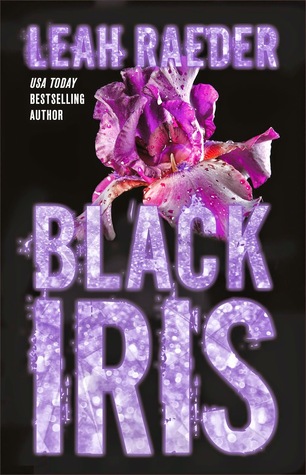 This Savage Song by Victoria Schwab
Vicious by V. E. Schwab
Unteachable by Leah Raeder
Black Iris by Leah Raeder
I'm ridiculously excited for these four books. This Savage Song is one my anticipated books of the year, and I am so freaking excited. I love Victoria/V.E. Schwab's writing. I also decided to finally just get Vicious, because V.E. Schwab, so yes. Also I got Leah Raeder's first two books, Unteachable and Black Iris, because I have the third, Cam Girl, and wasn't aware they were all set in the same universe. So I got those, and I haven't read any of them yet, but I've heard amazing things, and I really think that I'll love them.
Girls in the Moon by Janet McNally
The Left Hand of Darkness by Ursula K. Le Guin
Stuff I've Been Feeling Lately by Alicia Cook
Nerve by Jeanne Ryan
I actually won an uncorrected proof copy of Girls in the Moon and Janet McNally sent a copy, and I'm freaking excited to read it, hopefully soon. It's about family secrets and old fame, and of course, figuring yourself out. The Left Hand of Darkness, I only recently heard about and bought it immediately, because it's about an alien world where people can choose -and change!- their gender, and a human emissary who is suppose to bridge this culture that is so completely different than his own. It sound so fucking fascinating, and I had to get it. I've been wanting to read more poetry lately, and Amazon recommended Stuff I've Been Feeling Lately to me. It's stuff about the human condition, and set up like a mix tape, and I liked the idea of it. Then Nerve, I've been seeing the freaking trailer for the movie everywhere, and that looks awesome. So I bought the book.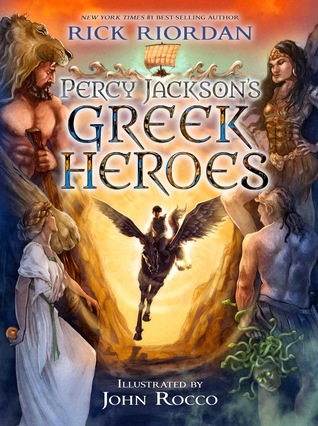 Magic Bitter, Magic Sweet by Charlie N. Holmberg
We Awaken by Calista Lynne
Signs of You by Emily France
Percy Jackson's Greek Heros by Rick Riordan and John Rocco
Magic Bitter, Magic Sweet I actually bought for me to read to my mom. I loved The Paper Magician trilogy (2 of 3, anyways) and the cover of this one, even if the actual synopsis doesn't interest me as much. My mom wanted it, and prefers me reading to her over audiobooks, so whatever. So I've read some mixed reviews about We Awaken but, it has a gorgeous cover. And most epic, it is about an asexual lesbian. Like, freaking yes, okay. I don't think I've read a book with an asexual character! I'm ridiculously excited. Also there's cool dream world, and supernatural elements. Then Signs of You is about four teens in a grief group, three of which start seeing the people they lost, and then the fourth disappears. Mostly I really want to read about their friendship, within the grief group. I was in multiple grief groups through middle and high school and they helped me so much, as a member and a counselor. And then do I even need to say anything about Percy Jackson's Greek Heros? I'm freaking excited. I love basically everything about Percy and how he narrates stories. Also the illustrations are freaking epic.
Comics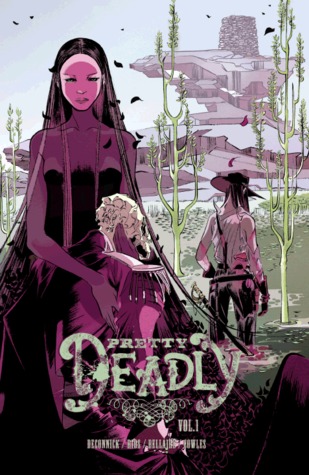 I Hate Fairyland Vol. 1 Madly Ever After by Skottie Young
ODY-C Vol. 2 Sons of the Wolf by Matt Fraction and Christian Ward
Pretty Deadly Vol. 1 The Shrike by Kelly Sue Deconnick, Emma Rios, Jordie Bellaire, and Clayton Cowles
Huck Vol. 1 by Mark Millar, Rafael Albuquerque, and Dave McCaig
I Hate Fairyland just sounds hilarious, and the art is so bright and colorful. The whole premise- a six year old who has been stuck in Fairyland for 40 years and just hates it- seems freaking awesome. I got ODY-C because I read vol. 1 last year and it was so amazing, the art and the fact that it's a gender-bent, space version of Homer's Odyssey. I've heard good things about Pretty Deadly and it kept getting recommended to me on Amazon. I'm so weak. It's pretty. Then Huck just sounded interesting. It's about a guy who lives a pretty low key life, and he has special gifts. His goal isn't to be a big hero or anything, he just wants to do a good deed everyday. Then his story his leaked, and brings him unwanted fame.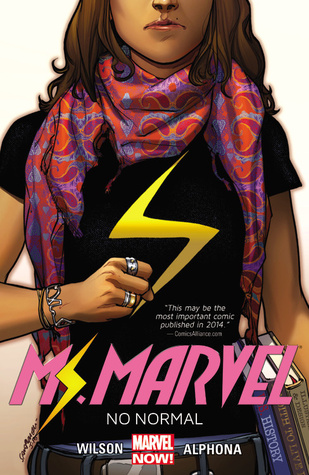 Civil War by Mark Millar, Steve McNiven, Dexter Vines, and Morry Hollowell
Ms. Marvel Vol. 1 No Normal by G. Willow Wilson and Adrian Alphona
Faith Vol. 1 Hollywood and Vine by Jody Houser, Francis Portela, Marguerite Sauvage and Andrew Dalhouse
Do I even need to explain Civil War or Ms. Marvel? I freaking want to read something about the Avengers and anything in the Marvel universe!!  I'm freaking excited. Then Faith is about a woman who decides she want to be a solo superhero, and so she does. Also she's not your stereotypical female superhero. Look at the cover, she's big. That's so awesome. I realized after I bought it that it's actually a spinoff series from something else, and usually I don't read spinoffs without reading the first part. But I don't really want to read that original series. So we will see how that goes for me.