Again, so many books. At least these were all on sale, and I didn't spend more than $4 on any of them. Sale prices is repeated multiple times- because sale prices. I'm a horrible person. I really should unsubscribe to Bookbub. Or maybe turn off one-click purchasing.
---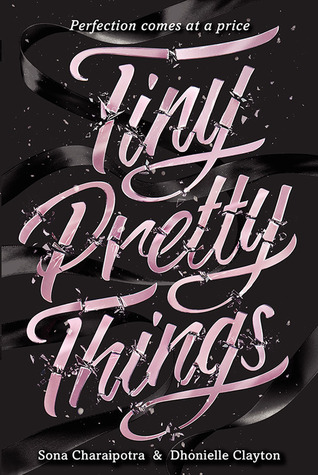 Tiny Pretty Things by Sona Charaipotra
Love and Other Unknown Variables by Shannon Lee Alexander
Sinful Cinderella by Anita Valle
I've heard good things about Tiny Pretty Things and Love and Other Unknown Variables and they were on sale. Also their covers are so pretty. Then Sinful Cinderella is about a Cinderella who isn't meekly accepting being treated like a servant. She had dark magic, and is planning  using the ball and the prince to get what she wants. It sounds awesome, and I've realized that I have a thing for dark, alternative Cinderellas.
Alive by Scott Sigler
Good Kings Bad Kings by Susan Nussbaum
The School for Good and Evil by Soman Chainani
Again, I've just heard many good things about Alive and sale prices. Yes. Then Good Kings Bad Kings just sounded really amazing. It's about a group a teenagers, typical and everything, except they all live in an institution for juveniles with disabilities. It has multiple point of views, from the teens to the staff who work with them. Then I feel like The School for Good and Evil is really popular and overall pretty well liked. It seems interesting to me, the cover is amazing, and sale prices.
Fire Falling, Earth's End, Water's Wrath, Crystal Crowned by Elise Kova
I already owned the first book of this series, Air Awakens which I haven't actually read yet. But these covers, man! Which is such a stupid reason considering they're Kindle books and I can't physically look at them and admire them. Whatever. But a few of these were on sale, and the story still seems cool. So I'm hoping I actually do like them. Because I own them all now. So, yeah.
Wildflowers by Suki Fleet
The Chosen One by T.B. Markinson
Slaughterhouse-Five by Kurt Vonnegut
Suki Fleet is an auto-buy author of mine. I already read Wildflowers. It was beautiful and made me cry. I highly recommend anything by Suki Fleet, I think she's an amazing author whose characters are so real. Then The Chosen One is about Ainsley, a university freshmen who is being groomed by her family so that eventually she'll be president. Then, during one of her first classes, she meets the mysterious, gray eyed Maya. But there's Ainsley's family, Maya's past, a family scandal and all that kind of fun stuff. I finally got Slaughterhouse-Five!! I don't know why, but for some reason I just really freaking wanted this book. Now I have it. I hope I like it, because I really feel like I will.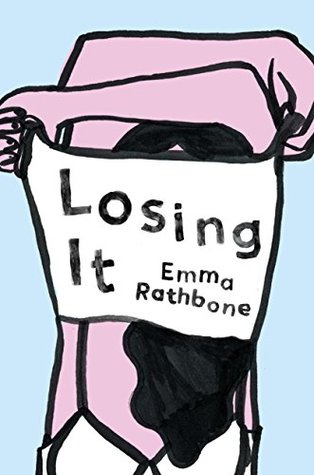 Crave Me by M. Robinson
Losing It by Emma Rathbone
Of Light and Darkness by Shayne Leighton
Crave Me is a new adult romance book, which I don't usually go for, since I nearly always think they'd sound better as non-hetero couples. These next two are also not what I usually go for, but again, I figured I'd try them out, because sale prices. Losing It is about a twenty-six year old virgin who, while spending the summer with her aunt, is determined to find herself and lose her virginity. Then Of Light and Darkness is about Charlotte, the only human in a society of supernatural beings, who hunts other humans for her vampire guardian. It's her life, mostly peaceful while she finds her place among monsters and magic, but then conflict and war start brewing.
A Criminal Magic by Lee Kelly
Followed by Frost by Charlie N. Holmberg
Style by Chelsea M. Cameron
A Criminal Magic just sound so cool; it is set in the 1920s, and the Prohibition. But instead of outlawing alcohol, magic is outlawed. Which is just so cool. I'm looking forward to this one. Then Followed by Frost is about seventeen year old Smitha, who is the envy of the town. Until she rejects a strange man's marriage proposal and then everything she touches starts to freeze, and she is shunned and banished from the town. I like Charlie Holmberg's writing, and it sounded good. I follow Chelsea Cameron on twitter and I basically love her. And I found Style on sale! It's about Kyle, whose plan is to finish high school, get to college, get a boyfriend and a good job, and do the whole hetero-shebang. Nothing will stop the plan. Not even Stella, whose plan is to finish out high school as cheer captain, go to college and flirt with-maybe even date!- a girl.Then they get paired up for a project in class, and something confusing and overwhelming happens.
Forgive Me If I've Told You This Before by Karelia Stetz-Waters
In The Blood of The Greeks, Where Shadows Linger by Mary D. Brooks
In Forgive Me If I've Told You This Before, smart and shy Triinu hides behind black clothes and dyed hair in rural Oregon.She's bullied and trying to ignore how she feels about other girls. It's basically a find yourself/coming of age story, with some equality themes and I really like the sound of it. Then In The Blood of Greeks is also a lesbian story, set during WW2 occupied Greece. One of the girls is Zoe, whose mother was killed by the German Commander, and who now tries to defy the Germans everywhere, and really wants to kill the Commander's daughter. Eva is terrified of her father, but is working with the village priest  helping Jews escape. Eva needs help to continue the operation, and Zoe is not who she had in mind. When Shadows Linger is the sequel, which I found first and bought on sale before I really saw that it was the second in a series.
Conviction by Kelly Loy Gilbert
The A to Z of You and Me by James Hannah
Ice Massacre by Tiana Warner
There's a lot in the synopsis of Conviction, but the core of it I think is Braden, whose father, a well-know Christian radio host, has been arrested for murder. Braden is his father's star witness for the trial that has a ton of media attention, and the star pitcher for the town. In his upcoming game he's set to play against the nephew of the police officer his father is accused of killing. Sounds convoluted and intriguing. The A to Z of You and Me has a super vague description. It's about a boy named Ivo, who has a great life, and friends who promise to stick around if life ever goes wrong. And then life goes wrong. He made a mistake, and everything is falling apart and time is running out. It is supposed to be about strong friendships, and sounds pretty moving. Okay, then Ice Massacre is about murderous mermaids. So bad ass, right? Every year the island of Eriana Kwai sends its warriors to battle the demons, and every year none of them return. So they decide to send a group of battle trained girls. It follows Meela, an eighteen year old who has a secret she's kept since childhood, and who has lost a brother to the Massacres.
Young Avengers (2005-2006) Special #1 by Various
Avengers (1963-1996) #1 by Stan Lee, Jack Kirby
Captain America (1941-1950) #1 by Various
I really want to read these freaking comics. I finally admit defeat on the find physical copies of them. Comixology is an Amazon company, that is solely digital comic books, manga and graphic novels. They even have an Umlimited thing, for $6 a month and have access to a ton of titles. You can try it free for a month, which I'm currently doing.  I'm so freaking excited.