So I am pathetically proud of myself this month. I only got five physical books during the month of September. Two of them came in subscription boxes and were previously unknown to me, so they're really exciting to me. Also, I find all of these ridiculously pleasing to look at. So, here they are!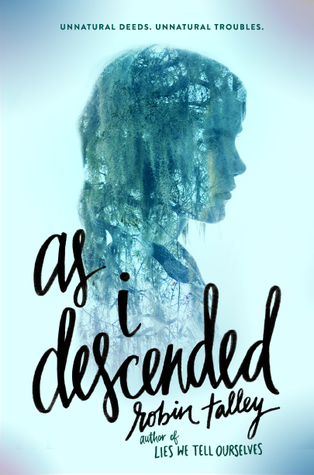 Girl Mans Up by M-E Girard // Goodreads
As I Desended by Robin Talley // Goodreads
The Gentleman by Forrest Leo // Goodreads
Girl Mans Up and As I Descended both have LGBT themes, which I am super happy for. Girl Mans Up is about Pen, who just wants to be herself, and it's supposed to be about family, friends, and recognizing herself, I guess. As I Descended is a lesbian version of Shakespeare's Macbeth, which I haven't read and don't know much about, but I am SO pumped for this. I got The Gentlemen in my September Muse Monthly box, and it is about a poet named Lionel, who marries the wealthy Vivien after his butler tells him he's broke. Suicidal and distraught, one night he accidentally summons the Devil, who later appears at a society party. They proceed to actually click quite nicely. Then Vivien disappears and Lionel thinks that he's mistakenly sold her to the Devil. And so he concocts a plan to rescue her from hell with the help several colorful characters. It sounds so weird and funny, maybe. Also, all three of these books have the most beautiful covers!
Strong Signal by Megan Erickson and Santino Hassell // Goodreads
Ember and Ash by Pamela Freeman // Goodreads
Strong Signal is the story of Staff Sargent Garrett Reid, who is currently deployed as a military mechanic and plays video games to pass the time until he can go home, and Kai Bannon, a fellow gamer with a famous streaming channel, who also has crippling social anxiety. They start as rivals, and then become friends, which evolves into something very, more. It sound amazing, and I've heard amazing things, and I'm excited. Ember and Ash is about two nations who, for the last thousand years, have been fighting over land. Ember was supposed to be the one to change it all with a wedding, but her fiance was murdered by an elemental god who sees peace as a breach of faith. With Ash, the son of a seer, Ember fights against elementals of fire and ice in an attempt to end the war. It sounds badass, and I like elemental gods, I think they're really cool. I got this book in September's Bookly Box and hadn't (as far as I remember) heard of it, and the cover art is cool, so I'm looking forward to it.
Kindle Books!
I did still get a rather lot of kindle books, but they were on sale or free, so cost-wise I don't feel too bad. Also I feel like I did just get fewer this month. I'm trying to 'buckle down' on my spending and I feel pretty good on how I did this month, overall. (Especially in comparison to previous months. Like, whoa.)
The Salt Roads by Nalo Hopkinson // Goodreads
For the Record by Charlotte Huang // Goodreads
The Salt Roads, sounds so interesting, and is about three different women, in multiple centuries and civilizations, all possessed by Ezili, the goddess of love. It's about so many times and cultures, and I love stories that connect through generations and seemingly unconnected people. Then For the Record is about Chelsea, who is suddenly the lead singer of the band Melbourne, and is performing to sold out clubs and living with three gorgeous, talented guys- who barely tolerate her. She only has the summer tour to make the fans -and the band- love her. Or it's back to Michigan for senior year, where she'll slowly die. It sounds good, and I've heard pretty good things.
Short Stories from Hogwarts of Heroism, Hardship, and Dangerous Hobbies // Goodreads
Short Stories from Hogwarts of Power, Politics, and Pesky Poltergists // Goodreads
Hogwarts: an Incomplete and Unreliable Guide // Goodreads all by the Queen JKR
Do I really need to talk about these babies? I think not. I'm fricking excited.
The Child Thief by Brom // Goodreads
Building Bonds by Morticia Knight // Goodreads
The Child Thief is a dark retelling of Peter Pan which, just yes, so hard. Fourteen year old Nick was just rescued from the drug dealers who were going after his family, by Peter. Nick agrees to go with him to his magical place of adventures where you never grow old; only he arrives in a gray, ravaged island and is now part of a war. Then Building Bonds is about Kyle, a builder of dungeon furniture whose partner of five years just left him with a condo he can't afford on his own. He meets Gavin, who owns a BDSM club, and demands perfection. And shit happens, and sexy times happen, and can they be together?
A Madness So Discreet by Mindy McGinnis // Goodreads
Becoming His by Mariah Dietz // Goodreads
Get in the Car, Jupiter by Fisher Amelie // Goodreads
First, the cover for A Madness So Discreet is so nice, and then it's about insane asylums, murderers, and criminal psychology, and those are all things I find interesting. I've heard mostly, great things about it. Becoming His is about Ace, who comes home from college one summer and builds a relationship with the very reckless Max, who left for Alaska three years before. Taking chances despite the risks is a theme of this one. Get in the Car, Jupiter has an awesome title and cover. It's about Jupiter who literally grew up in a UFO, and whose parents refuse to help her get to college because, "It's just another ploy for the government to keep an eye on you, man." So she and her best friend hitch a ride with her longtime crush and his cousin, who happen to be heading to the same school, with an awesome car. It sounds really amusing.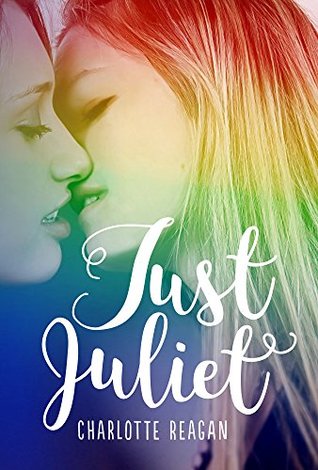 Iron Goddess by Dharma Kelleher // Goodreads
Just Juliet by Charlotte Reagan // Goodreads
Taking Flight by Siera Maley // Goodreads
Iron Goddess sounds like the lesbian version of a Stucky fanfiction (called Lucky Seven, if you're interested) I just read; ex-con biker chick turned law abiding happy citizen with a girlfriend, whose past comes back. I'm actually pretty excited for it, and it sound badass. Just Juliet is about Lena, whose best friend is a cheerleader, her boyfriend is a football player, and life is sorted. Then she befriends Juliet, the new girl who is confident, a little damaged, gorgeous, and a lesbian. In Taking Flight, Lauren is the daughter of a movie star and an ex-child star, who are always busy and an alcoholic, respectively. Her rebellions worsen after her mother dies, and her father doesn't care about how little she attends school, or how much she drinks, or how many girls she sleeps with. But a judge does. She gets sent to Georgia to stay with David Marshall, a professional counselor, on his farm for the rest of her senior year. Of course she plans to leave once she turns eighteen, but her plan didn't account for David's daughter.
This Is Me by Tracey Adams // Goodreads
Cipher by Aileen Erin // Goodreads
Fire Boy by Sami Shah // Goodreads
Okay then This Is Me is about Em, a cancer survivor who comes back to school after a year off and finds everything, even her twin sister, completely different. One thing that keep her going is a fascination with a girl called 'corpse bride Bay', though everyone keeps warning her away. It sounds kinda interesting. Okay, the girl of the cover of Cipher looks to have blue hair, which just yes. It's sci-fi, urban fantasy, and Cipher has powers and secrets and is on the run. The powers sounded pretty cool in this one, and she can manipulate electricity due to DNA mutation (which is very X-Men). Then I read a review from Aimal over at Bookshelves & Paperbacks about Fire Boy and it just sounds so cool and interesting. It's set in Pakistan, and involves djinns, and I recommend checking out her review, because I bought this book immediately after reading it.
No. I totally didn't buy a dozen books Friday afternoon at a library book sale.