I got a lot of books again. I don't even know what to say anymore because I always say the same thing when I have far too many books at the end on the month. But, here they are!
Black Road Vol. 1 The Holy North by Brian Wood, Garry Brown, Dave McCaig, and Steve Wands Goodreads
The Wicked + The Divine Vol. 4 Rising Action by Kieron Gillen, Jamie McKelvie, Matthew Wilson, an Clayton Cowles Goodreads
Runaways: Battleworld by Noelle Stevenson and Sanford Greene Goodreads
These are the three comic books I got. Black Road just seems pretty cool, it's kind of a story into the time of the Christian coversion of Paganism and I was really into Paganism for a while. This comic is about an ex-warrior fixer for the church, and I just think it'll be cool. The I got the fourth volume of the Wicked and the Divine, a series which I really like, so of course I got it. It's the story of gods who are reincarnated every ninety years and become pop culture icons for two years before dying again.I think it's a really cool series, and I love the art style. Then I have Runaways: Battleworld which is apparently the only issue of the entire Runways collection that doesn't have an ebook version on ComiXology (where I own the rest of them). So I got it, even though it doesn't seem to fit in at all with any of the recent comic runs. But the art seems cool, and at least Molly Hayes is in it still.
Gemina by Amie Kaufman and Jay Kristoff Goodreads
Goldenhand by Garth Nix Goodreads
Beast by Brie Spangler Goodreads
I only read Illuminae a couple weeks before Gemina came out, and I totally didn't expect to like it as much as I did. But I did really like it, so I got Gemina like the day it released I think. I'm excited for it, although I probably won't read it very soon. Then Goldenhand, I am so, so excited for! The Old Kingdom series is a large part of what got me reading again a couple years ago, and I really love the world and the characters of this series. I'm so freaking excited to continue into the world of theAbhorsen.Then Beast is another one of my highly anticipated books for this year. I love that it's a retelling of Beauty and the Beast, because I haven't read very many that I actually like. And this story has a transgender girl in it, which I absolutely love and I can't wait to read about her.
The Twelve Days of Dash and Lily by Rachel Cohn and David Levithan Goodreads
Witches of America by Alex Mar Goodreads
Shall We Gather at the River by Peter Murphy Goodreads
Twelve Days of Dash and Lily is going to be freaking amazing. It's a sequel for Dash and Lily's Book of Dares which is one of my lowkey top favorite books ever, and I've read it every Christmas for years. I'm so freaing excited for this book, you have no idea. I'm making myself wait for Christmas though. I preordered the paperback edition Witches of America waaay back at the beginning of the year (b/c hardcover was frickin expensive) and it looks really pretty, first of all. But I'm really happy to have this one, as I completely and truly believe in magic and (even though I know this book won't be 100% accurate) would love to learn more about modern witches. I got Shall We Gather at the River from my October BooklyBox, and while  it does sound entertaining, it mostly confuses me so I don't know when I'll pick it up.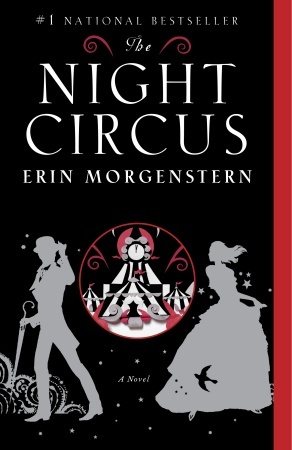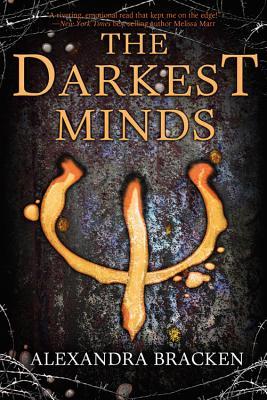 The Night Circus by Erin Morgenstern Goodreads
The Darkest Minds by Alexandra Bracken Goodreads
Schizo by Nic Sheff Goodreads
I've been meaning to read The Night Circus for years, and I've just never picked it up.So now I have it, and I'm excited because it's supposed to be freaking amazing and magical. I got The Darkest Minds, which to be honest, I was never really interested in, despite having heard mostly great things about it. But then I found out that Amandla Stenberg is going to be in the movie adaption and I freaking love Amandla, so I decided to try and read the book because I know I'm going to watch the movie either way. I hate not reading the book for adaptions, it just feels so wrong and I rarely do it if I know a movie/show is based off a book. Then I got Schizo, which I've heard slightly mixed things about, but I think it sounds really interesting. I haven't read many books, besides the cast of Percy Jackson and the Olympians/Heros of Olympus, with a character that is neurodiverse. So I'm looking forward to reading this.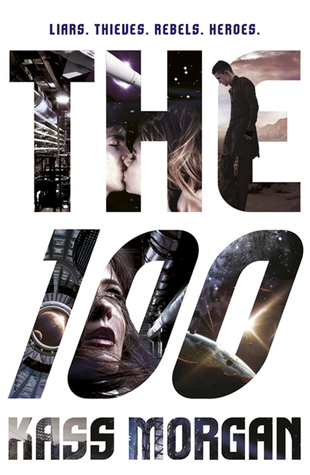 The 100 by Kass Morgan Goodreads
Salt to the Sea by Ruta Sepetys Goodreads
Symptoms of Being Human by Jeff Garvin Goodreads
I got The 100 because I love the show (haven't seen s3 though). I know it's supposed to be radically different from the show, because the show was optioned before the book was actually written. But I figured I'd get the book, and just see if I liked it, even if I will probably think of it as a completely separate entity than the show. Then Salt to the Sea, I've heard just freaking amazing things, and I wanted it. Also I've never read a story about a refugee that wasn't just a traveler in a fantasy-type world. Finally I give you Symptoms of Being Human, which I've heard really amazing things about, and then also not so amazing things about. I know the MC is genderfluid, which I haven't read before. So even if the characterization is problematic, I'd like to read it for the representation.
I was going to add the Kindle books I got (on sale) but I don't really want to because this is already so freaking late.