WWW Wednesday is a weekly meme, hosted by Sam from Taking on a World of Words.
The Three Ws are:
What are you currently reading?
What did you recently finish reading?
What do you think you'll read next?
---
I'm currently reading Vicious by V.E. Schwab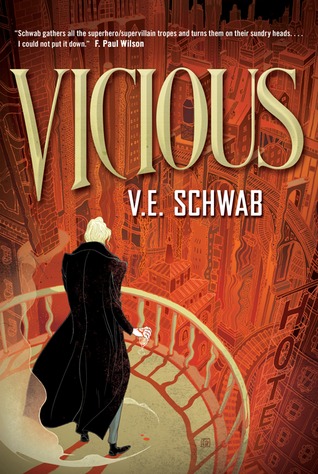 . I've kind of been in slump for books. I've been reading fanfiction a lot, but not books. Which bums me out, because Vicious is so good, and I'm just not enthusiastic about it. I really like how it goes back and forth in time. I love stories that do that. It always makes me want so much more to know how and why something is happening the way that it is. 
I also just started Virginia Woolf's A Room of One's Own, to switch it up. I'm actually reading (parts of it) aloud to my mom, because I find that it's easier for me to comprehend when I do that for certain older books. But it's slow going, as in I think I'm 15-ish pages in. But I am determined to finish this. And hopefully I will actually like it, because I want to enjoy the feminist text.
My most recently finished book was Dark Skye by Kresley Cole.
In an effort to shove off my slump, I reread some old romance novel favorites, and it kind of helped. MacRieve and Dark Skye were the next in the series that I hadn't read yet, and I had one on my shelf, and I bought the Kindle edition of the other. MacRieve was really good, I really liked the characters and the road blocks for their relationship was really well done for what they were, I think. Then besides some slightly unreasonable miscommunications, and some surprisingly iffy characterizations, Dark Skye was pretty good. Definitely not my favorite of the series, but I'm still going to continue the series, because it's a really fun world.
I think my next read is going to be How They Met and Other Stories by David Levithan. It's pretty short and his writing is always really good. I might possibly read a nonfiction book that one of my Goodreads Groups is reading this month. I do have it on my shelf and I know I'm into what it's about, because I'm nerdy like that. But I don't know if I want to try to read nonfiction right now, so I'm not going to say the book, so then I won't feel bad if I don't read it.