So I actually did fairly well (comparatively) on the not-buying-as-many-books front for the month of November. I only bought seven books, and won an eighth in a giveaway. I'm pretty proud, and here they are!
---
The Sorcerer of the Wildeeps by Kai Ashante Wilson Goodreads
The Bone Sparrow by Zana Fraillon Goodreads
The Sorcerer of the Wildeeps just sounds really intense and cool. It's a fantasy, and it's supposed be heavy in the PoC and queer representation. which I am super freaking excited about. There are some mixed reviews, but I'm still excited. There are gods, magic, and necromancers, which are all things I'm really into. The Bone Sparrow is about a boy named Subhi who was born a refugee in an Austrailian detention center. There's also a little girl named Jimmie, who is rough and impatient, and on the other side of the fence with a notebook that she doesn't know how to read. I don't even know how to explain this one, but it sounds so fantastical and I think it'll be great.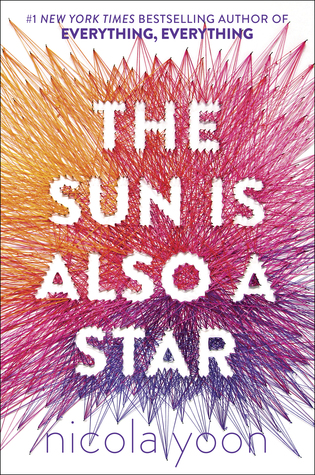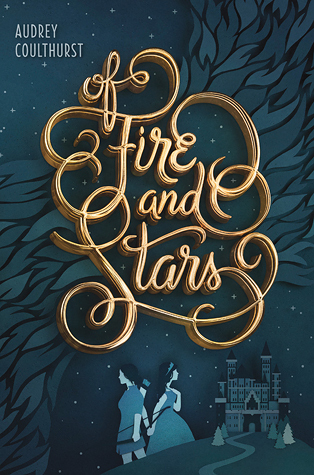 The Sun is Also a Star by Nicola Yoon Goodreads
Of Fire and Stars by Audrey Coulthurst Goodreads
The Sun is Also a Star, firstly, has a freaking beautiful cover. It's about Natasha, whose family twelve hours away from being deported to Jamaica. And then she meets Daniel while walking around New York. And I don't even know, but I like the premise. And I'm currently reading Everything, Everything by Nicola Yoon, which is really good so far, so I think that it'll be good. Of Fire and Stars is a book I'm really freaking excited about. Dennaleia is a princess who is betrothed to the prince of a kingdom to cement an alliance. And she has magic that is forbidden, there is an assassination, and -oh yeah- the sister of the prince that she's to marry, they might feel like more than just friends.
Fantastic Beasts and Where to Find Them: The Original Screenplay by J.K. Rowling Goodreads
Nemesis by Anna Banks Goodreads
Do I really need to talk about Fantasic Beasts? I want to see the movie so badly and I'm hoping I'll be able to in the next couple weeks, because holy shit. I really need to. I got Nemesis in my November BooklyBox, and honestly I'm pretty iffy about it. Half of me think it sounds really cool; princess who is the last Forger and she can like create energy or something. But her father want to weaponize it and start a war, so she flees, but is captured in a neighboring/enemy kingdom, with plague spreading and a new, young ruler. And she's now a servant of his, and her gift might be able to help his people. But should she risk exposing herself to someone who is essentially, her nemesis (geddit?). So half of me it like, cool!- but the other half is just like *shrug* ehhh. But I do think the cover is pretty nice.
Dark Matter Vol. 1 Rebirth by Joseph Mallozzi, Paul Mullie, Garry Brown, Ryan Hill Goodreads
The Bear and the Nightingale by Katherine Arden Goodreads
So I started watching Dark Matter on netflix, and holy crap. I love it and I can't freaking wait for s3 (which just recently started filming, so yay!). And then I found out that it was based off/inspired by a comic book, and I'm like- hell yess. So I got it. I've flipped through and I like the art style, but I could tell that there are some differences in the show. I don't really mind, and I know I'll end up seeing them as separate entities anyways. I won an ARC of The Bear and the Nightingale from Read It Forward, and it actually comes out in January. It's set in the Russian wilderness, where it is nearly always winter, and it's about this girl Vasilisa and her family. It's inspired by Russian fairy tales, and I think it sounds so interesting. I also really love the cover of this, I think it's so atmospheric and it fits the synopsis.
It's not technically a book, but it looks like one! I also got an awesome new cover for my tablet from Klever Case! I think it looks so cool, and it fits on my shelf like a book, hitch I'm weirdly happy about.